Zobacz prawdziwe metamorfozy naszych klientów
GRZEGORZ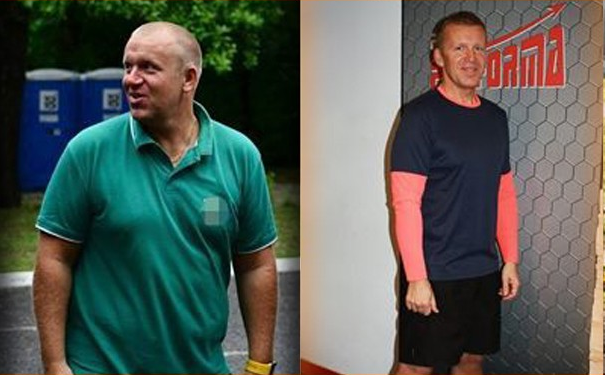 Mam za sobą nieudaną próbę odchudzania… Stosowałem wcześniej znaną chyba wszystkim dietę białkową. Schudłem ale po chwili wszystkie kilogramy wróciły, i to z nawiązką. Myślałem, że jestem już skazany na otyłość. Z pomocą przyszedł znajomy, który polecił mi odchudzanie w Trener Proforma, ponieważ osiągnął już z nimi sukces. Mimo, że posiadałem dosyć dużą – jak chyba każdy w Polsce teoretyczną wiedzę dotyczącą odżywiania – to w pełni skoncentrowałem się na dietetyczno-treningowych zaleceniach otrzymywanych od trenera.
Teraz jestem szczupłą osobą. Trenuję bo polubiłem aktywność fizyczną. Obecne jedzenie i ćwiczenia dodają mi energii do życia. Wiem też jak utrzymać wypracowaną w ciągu naszej współpracy sportową sylwetkę.
Dziękuję mojemu trenerowi oraz całej ekipie Trener Proforma za nasz wspólny sukces.
Lorem ipsum dolore maldi conseco elti
WYMIARY
WŁASNA METAMORFOZA
7-dniowa opieka dietetyczna i treningowa