Zobacz prawdziwe metamorfozy naszych klientów
BASIA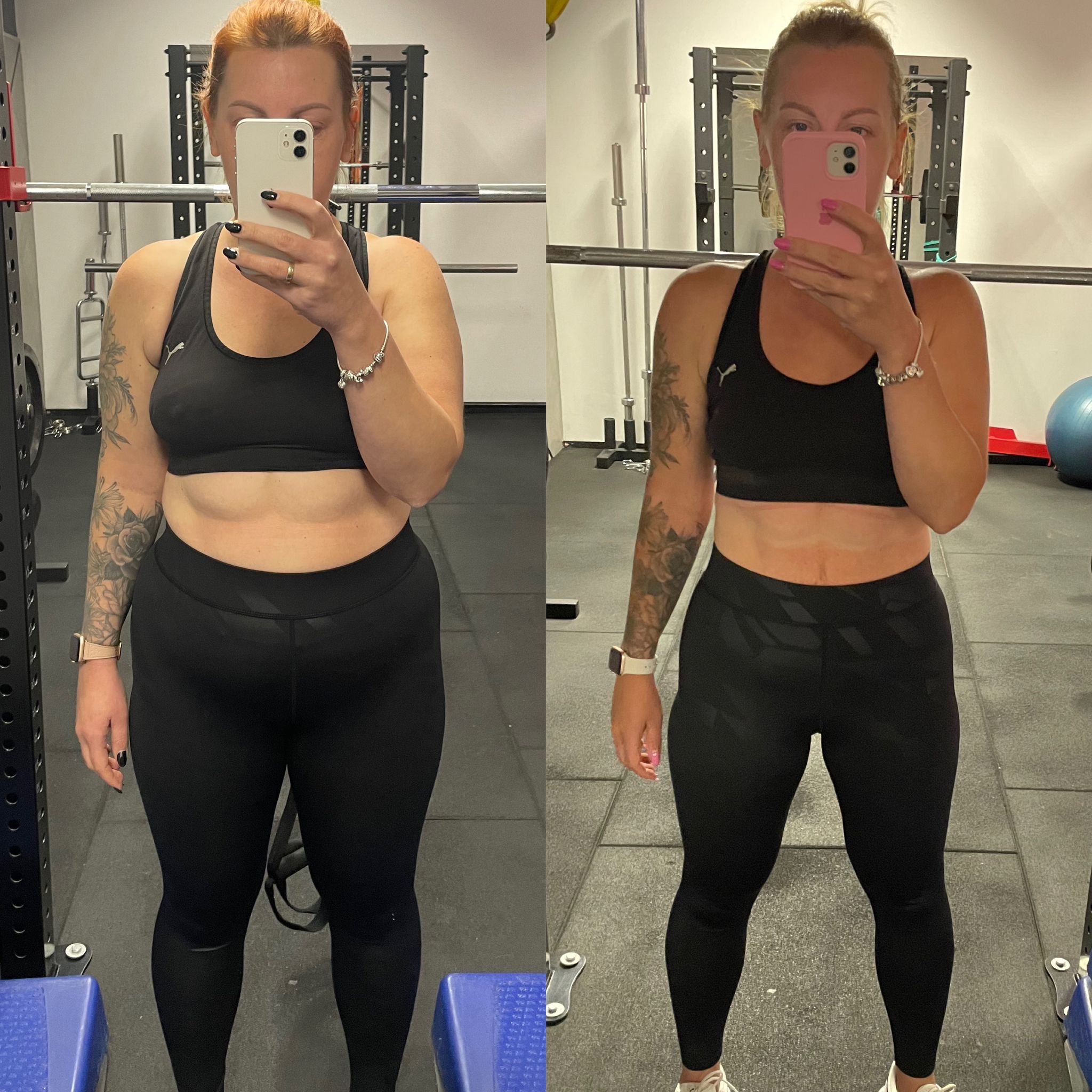 Dziś będzie osobiście
Jako PROFORMOWY człowiek zza biurka
Faktem jest, że to nie pierwsza moja próba zmiany nawyków ale… zdecydowanie OSTATNIA
Redukcja to nie tylko chwilowa zmiana żywienia ale przede wszystkim EDUKACJA i wyrobienie zupełnie nowych, prawidłowych NAWYKÓW!
Cel, do którego dążę jest jeszcze przede mną ale to tylko kwestia czasu
To, co widzicie na zdjęciu, to efekt 7 m-cy pracy. Nie zawsze było idealnie ale małymi krokami szłam na przód
Marcin i Alina dzielnie znosili moje wszystkie pytania przez ten czas
a Kornel, z którym zawsze czułam treningowe flow zadbał o moją rozpiskę treningową
Jadłam, to co lubię. Trenowałam, tak jak lubię.
Czy było łatwo? Oczywiście, że nie.
Ale jestem szczęśliwa z dotychczasowych efektów.
Tym bardziej, że bardzo istotne dla mnie było aby skóra na brzuchu nie była obwisła. Dlatego postawiłam na to, aby spadki tygodniowe były na odpowiednim poziomie, zadbałam o nawadnianie organizmu i odpowiednią pielęgnację skóry.
Czy moja skóra na brzuchu jest idealna? NIE!
Jednak mam świadomość, że skoro przez lata ta skóra była naciągana przez moją nadwagę, kilka efektów jojo oraz dwie ciąże, to nie wchłonie się z dnia na dzień. Ten proces wymaga po prostu czasu, który tak czy siak upłynie 🙂
A co prócz aspektów wizualnych dała mi ta metamorfoza?
jeszcze większą pewność siebie,
gotowość do podejmowania wyzwań w życiu,
gotowość do podejmowania kroków po samorozwój,
sprawność fizyczną,
oraz niezwykłą radość z zakupów odzieżowych 😉
Jeśli właśnie jesteś w trakcie zmiany nawyków ale się poddajesz lub zastanawiasz się czy dasz radę lub czy warto… Przestań myśleć! Działaj! Ale pamiętaj, że to proces, który wymaga czasu… czasu, który i tak przeminie 🙂
Lorem ipsum dolore maldi conseco elti
WYMIARY
WŁASNA METAMORFOZA
7-dniowa opieka dietetyczna